Welcome to Veterinary Medical Center of Gulf Coast
Your Veterinarian in Angleton, TX
Call us at 979-849-7716
Pet Emergency? Read no further anda call us right away!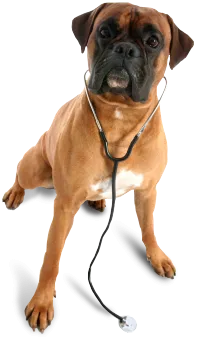 Your pet is your best friend and your lifelong companion. At Veterinary Medical Center of Gulf Coast, we understand the special bond you share with your pet. He or she deserves only the finest veterinary care available. Dr. Raymond Miller, Dr. Ryan Mowery, and the staff of Veterinary Medical Center of Gulf Coast are committed to treating your pet with care, compassion, and the latest veterinary medical techniques.
We have a number of resources for you to learn about how to take better care of your pets. Browse around and look at our articles and pet videos. The best veterinary care for animals is ongoing nutrition and problem prevention. If you want to ask a question call 979-849-7716 or email us and we'll promptly get back to you. The Veterinary Medical Center of the Gulf Coast is very easy to get to, and you can find directions on our Contact Us page. You can also subscribe to our newsletter which is created especially for Angleton pet owners. In between your veterinary visits, your pet will benefit from you reading these free informative articles.
At Veterinary Medical Center of Gulf Coast, we treat your pets like the valued family members they are.
Dr. Raymond Miller
Angleton Veterinarian | Veterinary Medical Center of Gulf Coast | 979-849-7716
2609 N Velasco
Angleton, TX 77515